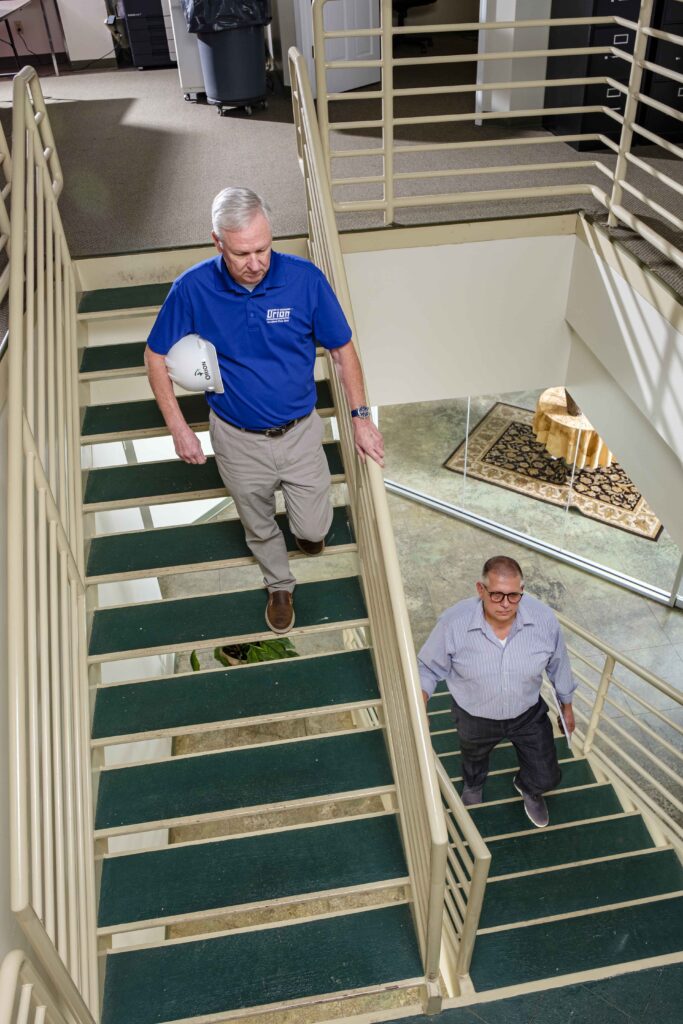 Our project managers act as a liaison between Orion's resources and our clients to ensure we not only meet, but also exceed our clients' expectations. With a special understanding of how information should flow between the client and the company, Orion's project managers help pave the path from project conception to a fully operational unit.
The basic premises of project management – scope, schedule and budget – are the cornerstones of how Orion executes projects. We assist our clients in scope development using their business plan to optimize capital outlay, and methodically work to ensure the goal of a specific project that supports our clients' business plan.  During our interactions with our clients, Orion's project managers identify the schedule parameters for production output, timing for availability of raw materials, as well as business transaction timing to determine the best schedule to execute the project.  Finally, and most importantly, we devise a technical plan to design the most efficient and productive systems using the available financial resources.
When the Orion and client project team charter a venture, the new project has undergone a thorough and complete risk analysis that will yield success through due diligence, hard work and quality execution.
Orion's project managers pride themselves on developing relationships that allow clients to understand risks and how they can manage those risks. By using the client's threshold for risk and our knowledge of the current market, our project managers map out strategies for execution that maximize the client's ability to manage the project as a whole. These maps include everything from procurement strategies to construction contracts.
Through the use of a document and drawing management tool, Document Control, Orion's project team is able to reduce costs for the client and ensure the safety and security of project documents. In addition, our professionals use software such as MS Project, Deltek and Vision to more efficiently manage projects.
Orion Engineers & Constructors' project and construction managers aim to provide the highest quality, ethical procurement services to our clients within the required budget, schedule and quality parameters. Our procurement team operates effectively through engineering, procurement and construction (EPC) processes to ensure that the supply chain works efficiently with the right goods and services being delivered to the right place.
Orion's procurement team maintains vendor and materials data, creates purchase requisitions for goods, services and construction-related plant and equipment assets, expedites deliveries where required, and seeks to achieve high levels of automation through its customized systems based processes.
Our Procurement services include:
Bid Package Development / RFQ's / RFP's

Bid Evaluation and Tabulation

Expediting

Procurement Tracking

Sourcing