3D LASER SCANNING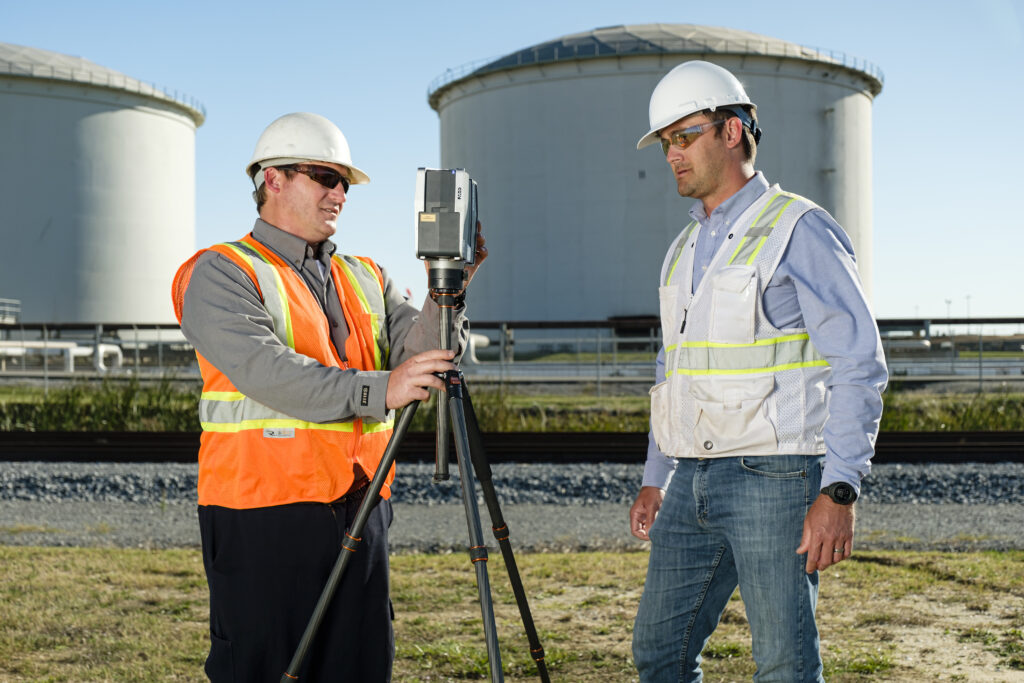 Orion Engineers & Constructors uses 3-D laser scanning in our standard operating procedures for client projects and as a stand-alone service. Our team performs the scans and delivers the data in a form compatible with your computer aided drafting (CAD) software. The 3-D measurement technology captures the shape of physical objects using laser line of sight equipment and renders the digital information collected to an extremely accurate 3-D point cloud representative of the scanned objects. This 3-D replica can then be imported into CAD software and used as a reference in the execution of detailed engineering and design plans. 3-D laser scanning is especially beneficial in existing plants with highly dense, complex or congested areas. Our clients have benefited from our 3-D imaging system in categories including:
Safety Field dimensions can typically be collected from ground level reducing risks associated with climbing, burns and chemical exposure as well as reducing time required in process areas.
Quality The infinite amount of data collected combined with the graphical depiction of the existing site conditions gives our designers enhanced visual details for developing the new design. In turn, the number of interferences associated with the new configuration is significantly reduced. The accuracy of the data collected results in significantly fewer errors than manually collected field dimensions. The increase in accuracy and quality in the design phase translates to less rework and superior installation during construction.
Budget/Schedule Depending on the nature of the project, deploying 3-D laser scanning can significantly reduce the amount of time required to collect field dimensions. These savings are verifiable and reflect in Orion's project proposals. Historically, additional savings are realized when a project is evolving and the client requests changes in design. Typically the field data needed to incorporate these changes has already been captured in the point cloud, thus eliminating the need to revisit the site to take inventory of the conditions or collect additional dimensions.
3-D Laser Scanning applications include, but are not limited to:
As-Built Documentation

Building Information Modeling (BIM)

Dimensional Analysis

Field Measurement / Data Collection for new design

Forensic Analysis

Virtual Simulation